Available for Weddings and all Life Ceremonies
Based on Sydney's Northern Beaches, servicing Sydney and surrounds ... and I love travelling to unusual destinations!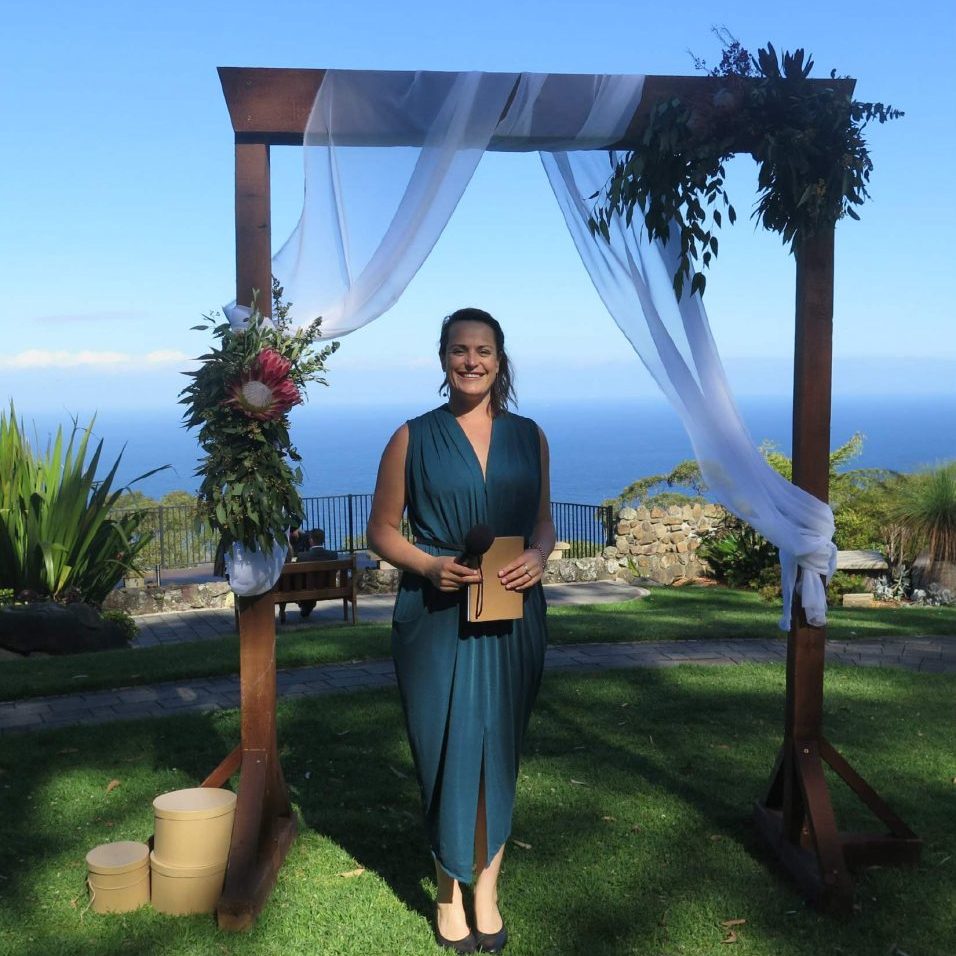 My name is Shelley Tunbridge and I absolutely love being a celebrant! I am passionate about creating beautiful and unique ceremonies; a reflection of you.
If you have a vision for your ceremony I will work with you to bring it to fruition, if you are not sure where to start then I have plenty of inspiring ideas to share. Planning your ceremony is a beautiful journey and I will make sure that your special day will be filled with joy, love and happiness; one that you and your guests will remember for a lifetime.

Joyful, love filled, celebrations!

It is such a special and exciting time planning your wedding ceremony, it should be a wonderful experience and I offer all the support you need to make it exactly that! No stress!
Your Ceremony is a relatively small part of the wedding Day, but it is the heart; the place where your love and commitment to each other is expressed. I will work with you to create your very own unique and meaningful ceremony that reflects your personal style and beliefs. It is your ceremony, your choice, whatever you would like to do - we can do it!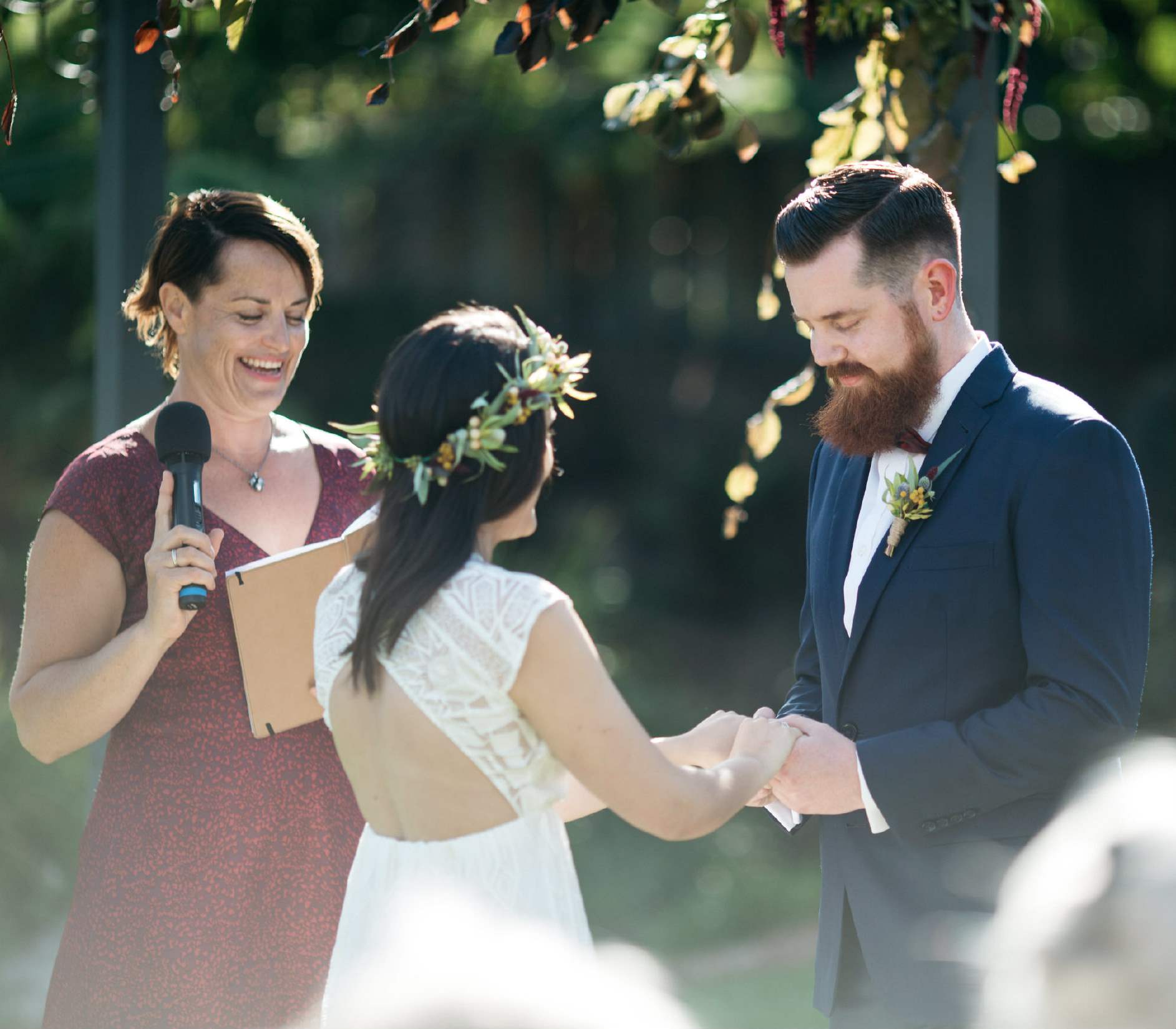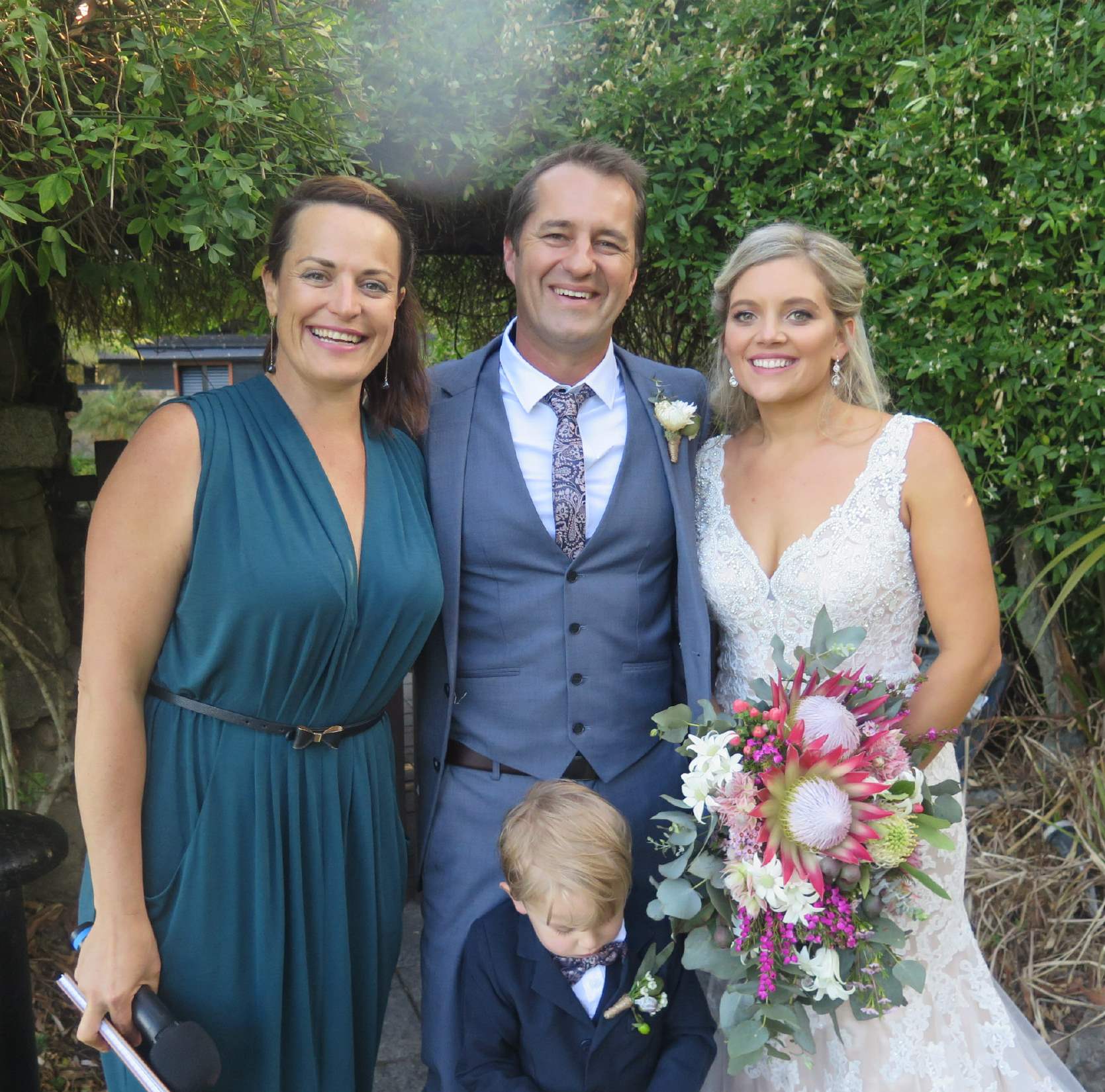 Please don't hesitate to get in touch to chat about your ceremony – I would love to hear from you!

Thank you to all my amazing couples that have agreed to me using their beautiful images!
Thank you to the incredible photographers that have captures these moments - Scott Surplice, Lisa Thompson, Sarah Gray, Malcolm Viles, Jessica Ross, Dicky Bird, Studio Something Photography, Paul, Ant Ong
Easy going celebrant who created a ceremony which reflected who we are as individuals and as a couple. Shelley provided great guidance and ideas on what to include in the ceremony and took care of all the legalities and paperwork. Was extremely helpful on the day and ensured everything ran smoothly.

Lara Reed

We both found Shelley to be very friendly, enthusiastic and a supportive celebrant. Shelley managed each process efficiently yet also offered us control should we want that. Overall Shelley was very professional and provided an outstanding service. We couldn't have picked a more perfect celebrant for our wedding. Highly recommended!!

Beth and Darek Figa

Shelley is the best and was such an asset in making our day smooth and magic. She was great helping us plan and personalise the ceremony. She was even better at the rehearsal and wonderful on the day. Her natural friendliness balanced with her grounded presence and talent for holding space shone on the day. We really feel there was something about Shelley that held it all, made it come together, and made the magic, love and sense of togetherness shine through. Her sound system and microphones are also high quality and seem less. We couldn't be more grateful for Shelley. We recommend you get her to add a spark of genuine magic, love and joy to your ceremony.

JP & Ivone

Shelley has a wonderful grounding nature about her that she brought with her on our wedding day. My groomsmen and I were made to feel very relaxed and comfortable before the ceremony began. The ceremony was managed exceptionally well by Shelley and she was highly professional throughout. Highly recommended!

Harvey Dixon

We chose Shelley to be our celebrant because I knew she would bring a beautiful energy to our ceremony. In the lead up to the wedding Shelley was supportive and constructive in providing guidance and options of how we could run the ceremony. I felt she really listened to how we wanted to be married and helped make the ceremony special for us. We are so delighted that we had Shelley as our celebrant. She made the day so easy, special and magic. We couldn't have done it without her!

Kate Brandreth

Dear Shelley, we would like to say a sincere thank you for your Wedding Ceremony service, it was such an amazing experience, your natural character and professional approach to such a special event gave us the feeling of both joy and complete confidence with our wedding formalities. We both recommend your Celebrant service and have since received enquiries from others who also liked your relaxed and pleasant personality on your special day and have asked for your contact details. Many thanks

Cameron and Lyn

Shelley is an absolute treasure – and a wonderful celebrant, who truly made the journey into our marriage and our wedding day a very special one. She has a huge generosity of spirit and a very open heart, and this was so evident in her suggestions and ideas in creating with us, and for us, the most beautiful, completely perfect and personal ceremony. Her warmth, poise and grace provided us both with huge reassurance at every step of the journey, and her very calming presence during a very emotional day was truly appreciated Shelley has a wonderful gift of being able to offer perfect guidance through the sacredness of the ritual, while mixing in the absolute joy of the celebration by creating and delivering a wonderful memorable and very special ceremony. Thankyou Shelley xxxxx

Victoria and David Dombroski